Connect to your nopCommerce store and manage it on the go!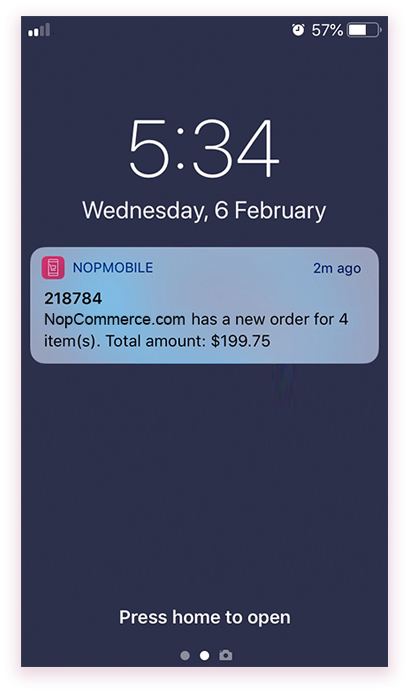 REAL-TIME ALERTS
Get instant notifications for your store orders with a notification sound for every new order. Manage notification for multiple stores.

Track Your Store
See which products are performing best based on revenue and quantity. Check your overall revenue and view order and visitor data by day, week or month.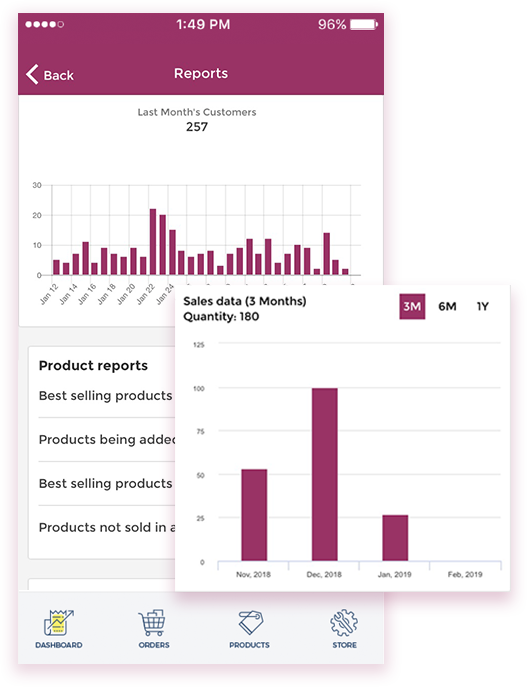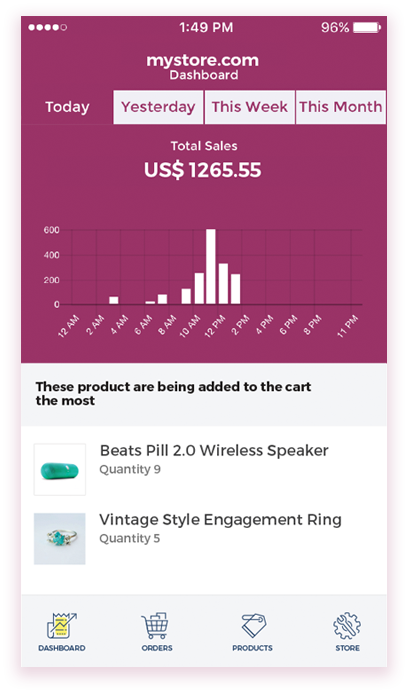 ANALYTICS & DASHBOARD
Integrate Google Analytics, get real time visitor information
Watch sales trends for each individual product (over last 3m, 6m or 1 year)

VIEW AND MANAGE ORDERS
Tap to view order information including order status, payment, customer information, and shipping details. Scroll through, filter, or look up for specific orders.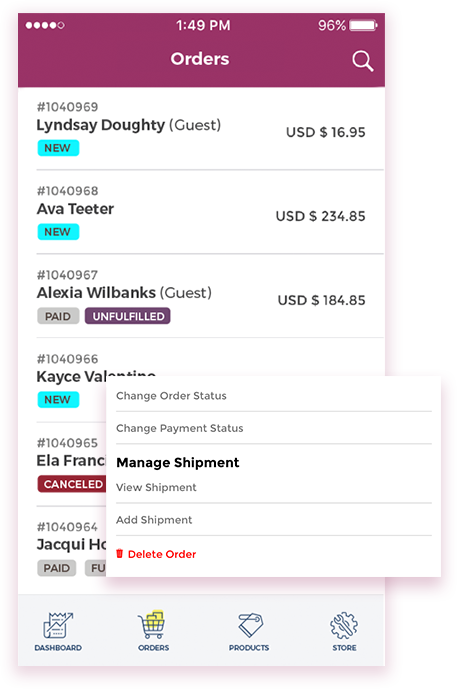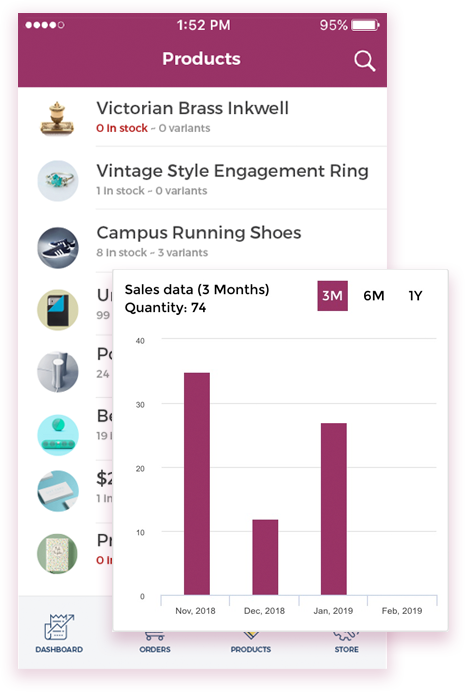 VIEW AND MANAGE PRODUCTS
Tap to view products' – price, inventory, sales data and variants information. Add, edit and remove the products' information on the go. Add photos directly from your phone.
nopCommerce is an excellent eCommerce platform fitting every merchant's needs. It powers both corporate and small/medium business sites all over the world, and companies selling physical and digital goods.
nopCommerce - the most customizable eCommerce platform for building your online business.